Russell Crowe catches UFO on film
03-06-2013, 04:09 PM
Redneck
Forum Elder


Posts: 12,142
Joined: Feb 2013
Reputation: 4673
Russell Crowe catches UFO on film
Actor Russell Crowe say he's caught a UFO on camera.
The usually publicity-shy Gladiator performer said he captured what appears to be several flying objects whizzing over Sydney's Botanical Gardens earlier this week and he's posted the results on YouTube.
"A friend and I set camera to capture fruit bats rising from Botanic Gardens. This was a big surprise," he tweeted on Wednesday.
Crowe provided a link to the footage, which was posted online late on Tuesday from a brand-new account by the name of ParallelUniverse1234.
It's unclear if the account is run by the actor.
The short clip titled UFO? Time Lapse Photos Outside RC's Woolloomooloo Office (THESE ARE REAL) shows a number of oddly-shaped lights over what appears to be the Botanical Gardens.
The actor defended the video's veracity when asked if the lights may have been lens flares or other natural phenomenon.
"Canon 5D, no flash, can't be lense (sic) flare because it moves, camera is fixed," he replied to one Twitter user.
"The camera is on a balcony - not behind glass."
He said he was about 250 metres from the gardens when he caught the footage.
It remains unclear exactly what the objects are - if anything - or whether little green men are visiting Sydney.
Social media users cast instant doubt on the footage.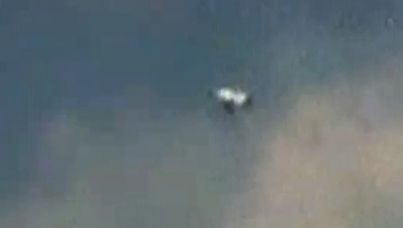 http://news.ninemsn.com.au/entertainment...o-on-video
---
I'm just trying to figure this shit out like you are.
03-06-2013, 04:12 PM
RE: Russell Crowe catches UFO on film
hmmm.. interesting.

i believe most UFO sightings are probably just military exercises..
---
Those who know, know!
03-06-2013, 04:13 PM
(This post was last modified: 03-06-2013 04:13 PM by Señor Penis.)
Señor Penis
Senior Member


Posts: 4,278
Joined: Feb 2013
Reputation: 752
Re: Russell Crowe catches UFO on film
What do you guys think? Interdimensional beings or what?

*Puffs e-cig*

Sent from my DROIDX using Tapatalk 2
03-06-2013, 04:20 PM
RE: Russell Crowe catches UFO on film
I don't think Russell would BS though, dude seems pretty sincere.

i just don't think they are alien craft.

i think aliens exist though, they have to.. not sure if they have visited earth though.

I am interested in the blotted out spots on the back side of the moon.
---
Those who know, know!
User(s) browsing this thread: 1 Guest(s)