"HAVE WE VISITORS FROM SPACE?" LIFE Magazine - April 7, 1952
11-05-2020, 08:20 AM
(This post was last modified: 11-05-2020 08:22 AM by Rako.)
Rako
Social Justice Warrior


Posts: 3,881
Joined: Jan 2014
Reputation: 1227
"HAVE WE VISITORS FROM SPACE?" LIFE Magazine - April 7, 1952
Quote:The Air Force is now ready to concede that many saucer and fireball sightings still defy explanation; here LIFE offers some scientific evidence that there is a real case for interplanetary saucers.

by H. B. DARRACH JR. and ROBERT GINNA



This is a scrupulously accurate eyewitness painting of a mysterious green fireball rushing through the night sky over New Mexico. It was done by Mrs. Lincoln LaPaz, wife of an authority on meteors. Both she and her husband have observed the fireballs at first hand.



Last week the U.S. Air Force made known to LIFE the following facts:

As a result of continuing flying saucer reports the Air Force maintains constant intelligence investigation and study of unidentified aerial objects.
A policy of positive action has been adopted to find out, as soon as possible, what is responsible for observations that have been made. As a part of this study, military aircraft are alerted to attempt interception, and radar and photographic equipment will be used in an attempt to obtain factual data. If opportunity offers, attempts will be made to recover such unidentified objects.
Already all operational units of the Air Force have been alerted to report in detail any sightings of unidentified aerial objects. Other groups – scientists, private and commercial pilots, weather observers – all trained observers whose work in any way concerns the sky, and what happens in it, are urged to make immediate reports to Air Technical Intelligence Center at Wright-Patterson AFB, Dayton, Ohio of any unidentified aerial objects they sight.

Wright-Patterson AFB
Quote:

Further, for the first time since Project "Saucer" was changed from a special-type project to a standard intelligence function, in December 1949,

the Air Force invites all citizens to report their sightings to the nearest Air Force installation.

All reports will be given expert consideration and those of special interest will be thoroughly investigated. The identity of those making such reports will be kept in confidence; no one will be ridiculed for making one.


...
Out of this exhaustive inquiry these propositions seem firmly shaped by the evidence:

• 1. Disks, cylinders and similar objects of geometrical form, luminous quality and solid nature for several years have been, and may be now, actually present in the atmosphere of the earth.

• 2. Globes of green fire also, of a brightness more intense than the full moon's, have frequently passed through the skies.

• 3. These objects cannot be explained by present science as natural phenomena — but solely as artificial devices, created and operated by a high intelligence.
...
The shapes and inscrutable portents of the flying disks first broke upon the skies of the world in the early months of 1947, with several sightings reported to the Air Force. The story first reached the nation on June 24, 1947, when a private pilot named Kenneth Arnold was flying from Chehalis to Yakima, Wash. Some 25 miles away, Arnold saw nine "saucerlike things...flying like geese in a diagonal chainlike line," approaching Mount Rainier. They swerved in and out of the high peaks at a speed Arnold estimated to be 1,200 mph.

Arnold told the whole story to his hometown newspaper, and like summer lightning it flashed across the country. Within a month, saucers had been reported by people in 40 states.
The article relates more occurrences in the late 1940's and then notes that there was a study called Project Saucer. The article says:
Quote:On Dec. 27, 1949, after two years of operation, Project Saucer wrote off all reports of unidentified aerial phenomena as hoaxes, hallucinations or misinterpretations of familiar objects — that is, all but 34. These stubborn 34, seemingly unexplainable, were briskly dismissed as psychological aberrations.
While these assurances appeased most of the press and pacified the public, some elements in the Air Force just about this time began to worry a bit more seriously. Saucer reports continued to come in a rate of about one a day and were handled under the code name of "Project Grudge." Officers at policy level began to show concern. "The higher you go in the Air Force," conceded one Intelligence officer, "the more seriously they take the flying saucers."
...
Checked and rechecked, 10 cases out of the formidable list on record are here presented in essential detail.


THE LUBBOCK LIGHTS, flying in formation, are considered by the Air Force the most unexplainable phenomena yet observed. These photographs were made at Lubbock, Texas, on August 30th, 1951 by Carl Hart, Jr.

Scientists say lights were not natural objects, but they traveled too fast and too soundlessly for known machines.

INCIDENT 1
At 9:10 p.m. on Aug. 25, 1951, Dr. W. I. Robinson, professor of geology at the Texas technological College, stood in the back yard of his home in Lubbock, Texas and chatted with two colleagues. The other men were Dr. A. G. Oberg, a professor of chemical engineering, and Professor W. L. Ducker, head of the department of petroleum engineering. The night was clear and dark. Suddenly all three men saw a number of lights race noiselessly across the sky, from horizon to horizon, in a few seconds. They gave the impression of about 30 luminous beads, arranged in a crescent shape. A few moments later another similar formation flashed across the night. This time the scientists were able to judge hat the lights moved through 30 degrees of arc in a second. A check the next day with the Air Force showed that no planes had been over the area at the time. This was but the beginning: Professor Ducker observed 12 flights of the luminous objects between August and November of last year. Some of his colleagues observed as many as 10. Hundreds of nonscientific observers in a wide vicinity around Lubbock have seen as many as three flights of the mysterious crescents in one night. On the night of Aug. 30 an attempt to photograph the lights was made by 18-year old Carl Hart Jr. He used a Kodak 35-mm camera at f3.5, 1/10 of a second. Working rapidly, Hart managed to get five exposures of the flights. The pictures exhibited by Hart as the result of this effort show 18 to 20 luminous objects, more intense than the planet Venus, arranged in one or a pair of crescents. In several photographs, off to one side of the main flight, a larger luminosity is visible –like a mother craft hovering near its aerial brood.
...

EVALUATION
The observations have been too numerous and too similar to be doubted. In addition the Air Force, after the closest examination, has found nothing fraudulent about Hart's pictures. The lights are much too bright to be reflections, and therefore bodies containing sources of light. Since Professors Ducker, Oberg, and Robinson could not measure the size and distance of the formations, they could form no precise estimate of their speed. However they calculated that if the lights were flying at an altitude of 5,000 feet they must then have been traveling about 1,800 mph.

http://www.project1947.com/shg/articles/lifemag52.html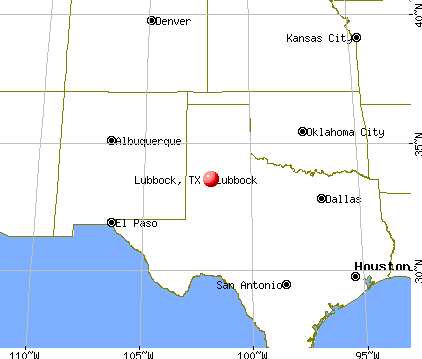 11-05-2020, 09:05 AM
RE: "HAVE WE VISITORS FROM SPACE?" LIFE Magazine - April 7, 1952
interesting info your pics don't work

A lot of the UFO is used for distraction

fake alien invasion is probably one of the emergency shtf plans if milder stuff like GREAT RESET does not work
11-05-2020, 09:47 AM
(This post was last modified: 11-05-2020 09:48 AM by Rako.)
Rako
Social Justice Warrior


Posts: 3,881
Joined: Jan 2014
Reputation: 1227
RE: "HAVE WE VISITORS FROM SPACE?" LIFE Magazine - April 7, 1952
(11-05-2020 09:05 AM)

EVILYOSHIDA Wrote: interesting info your pics don't work
None of the pics that I posted work?
The first pic that I posted was too long to fit in the screen. Here is a shorter version:

Here is the direct link for it:
http://www.project1947.com/shg/articles/...fbmark.jpg
User(s) browsing this thread: 1 Guest(s)