PD: Suspect in deadly stabbing claimed to work for Satan
MESA, AZ (CBS5) -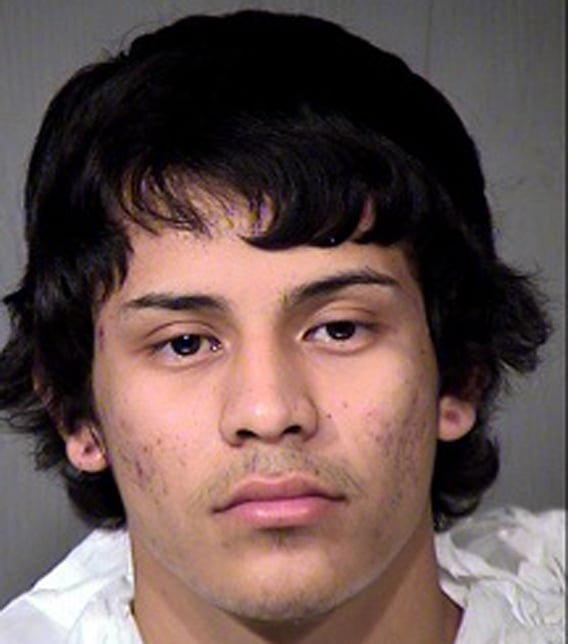 A 20-year-old man has been arrested in connection with the fatal stabbing of a cab driver just after midnight Saturday.
Police said they located Ricardo Ramirez a short distance away from the scene. Ramirez was arrested and booked into jail on one count of first-degree homicide.
The victim was identified as William Bishop, 57, of Tempe.
Bishop was waiting for fares at the park and ride station at Sycamore and Main in Mesa, officers said.
Bishop was using the restroom when he was stabbed multiple times in his back and face, police said. Bishop later died at the hospital.
Witnesses said before the stabbing occurred, they heard Ramirez saying we was working for Satan and was there to collect souls and people for his "team against Jesus," police investigators said.
After the stabbing, witnesses saw a man at 1919 W. Main St. taking off a blood stained shirt. The man was detained and two witnesses identified him as the suspect.
An officer on scene heard Ramirez make a statement that the victim's blood "tasted good, like gravy you humans put on stuff."
Police said Rodriguez admitted to drinking at a party and said he blacked out on the walk home. Ramirez claimed the next thing he remembered was being arrested.
http://www.14news.com/story/24323035/pd-...-for-satan