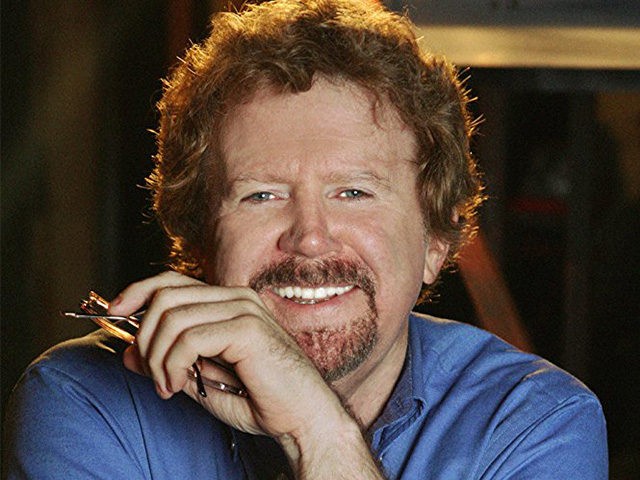 Hollywood writer-producer Gary Goddard has been accused of sexual misconduct by eight former child actors he reportedly mentored in the 1970s, while he was in his 20s.
According to a Wednesday report in the Los Angeles Times, the 65-year-old Masters of the Universe director allegedly molested and sexually harassed several young boys near his hometown of Santa Barbara while he was working on local youth theater productions.
The eight former child actors — all from the same youth theater group — include Emmy-winning actor Anthony Edwards, who previously detailed his alleged abuse at the hands of Goddard in a November essay.
"This is a man who's attracted to little boys, and attracted in the sickest way,"
Edwards, now 55, told the Times. "This is not love, this is not friendship what he was doing. It is a horror because it is manipulating young hearts and minds."
The Times reported of the eight alleged victims:
They describe Goddard's advances as ranging from straying hands on thighs during lulls in a production or fondling in a darkened Disneyland ride, to repeated incidents of sexual abuse during a troupe's overnight stays in a statewide tour. In addition, Edwards and another former theater student said in interviews that a classmate who has since died, Scott Drnavich, told them that he was sexually assaulted by Goddard as a boy.
In a statement to the paper, Goddard's publicist said the allegations were "full of innuendo and hearsay" and that the producer "categorically" denies the claims.
"If it were possible to prove a negative, Mr. Goddard would debate these 40-year-old allegations," the publicist added.
Some of the former child actors detailed specific instances of alleged abuse.
Bret Nighman alleged that Goddard molested him on four separate occasions up until he turned 16, including one incident in 1977 in which Goddard allegedly rubbed the boy's crotch and forced him to do the same. Mark Driscoll alleged that the producer repeatedly abused him over the course of three years, but declined to discuss details of the alleged abuse with the paper.
Driscoll also claimed that a group of his friends angrily confronted Goddard at his home one night in 1990, after realizing that each of them had been allegedly abused by the producer. Driscoll told the paper that Goddard apologized to them.
A number of former child actors whom Goddard reportedly mentored also detailed their own claims to the Times:
One of the men alleged that Goddard molested him during a stop on the "Peter Pan" tour, by unzipping his sleeping bag and fondling him. Another alleged that Goddard masturbated him on a drive home from Disneyland.
A third former student alleged several years of "surprise attacks" involving "aggressive kissing" and groping by Goddard, including an episode of fondling in a dark ride at Disneyland. A fourth man said that on overnight visits as a teenager to Florida — where Goddard was directing stage shows for Disney World — and Los Angeles, Goddard had him sleep in the same bed as him and masturbated him.
In his November essay on Medium, Edwards — who has since found success with roles in television series like E.R. and Law & Order True Crime — said that he met the producer when he was 12 years old, and he quickly became a "dominant force" in his life, particularly since his father was struggling with PTSD from World War II.
"Everyone has the need to bond, and I was no exception," Edwards wrote. "My vulnerability was exploited. I was molested by Goddard, my best friend was raped by him — and this went on for years. The group of us, the gang, stayed quiet."
Goddard was sued in 2014 for alleged child sexual abuse, but the suits against him and two other defendants were voluntary dismissed by the plaintiffs. He is reportedly taking a leave of absence as CEO of his firm, The Goddard Group.
The producer is the latest Hollywood figure to be accused of sexual misconduct in recent months. The cascade of allegations was first sparked by an October New York Times exposé into sexual misconduct by movie mogul Harvey Weinstein, and dozens of prominent figures in media and entertainment have since faced claims of abuse, including actors Kevin Spacey and Dustin Hoffman, and comedian Louis C.K..
http://www.breitbart.com/big-hollywood/2...ld-actors/